These are some small, headless, static, low maintenance, low ongoing cost ($0) websites I have made. The usual build is Netlify, Netlify CMS, Gridsome, vanilla CSS. Get in touch if you would like to design and build one together.
Imogene Roache
A small portfolio for Imogene Roache, a super talented food and still-life stylist.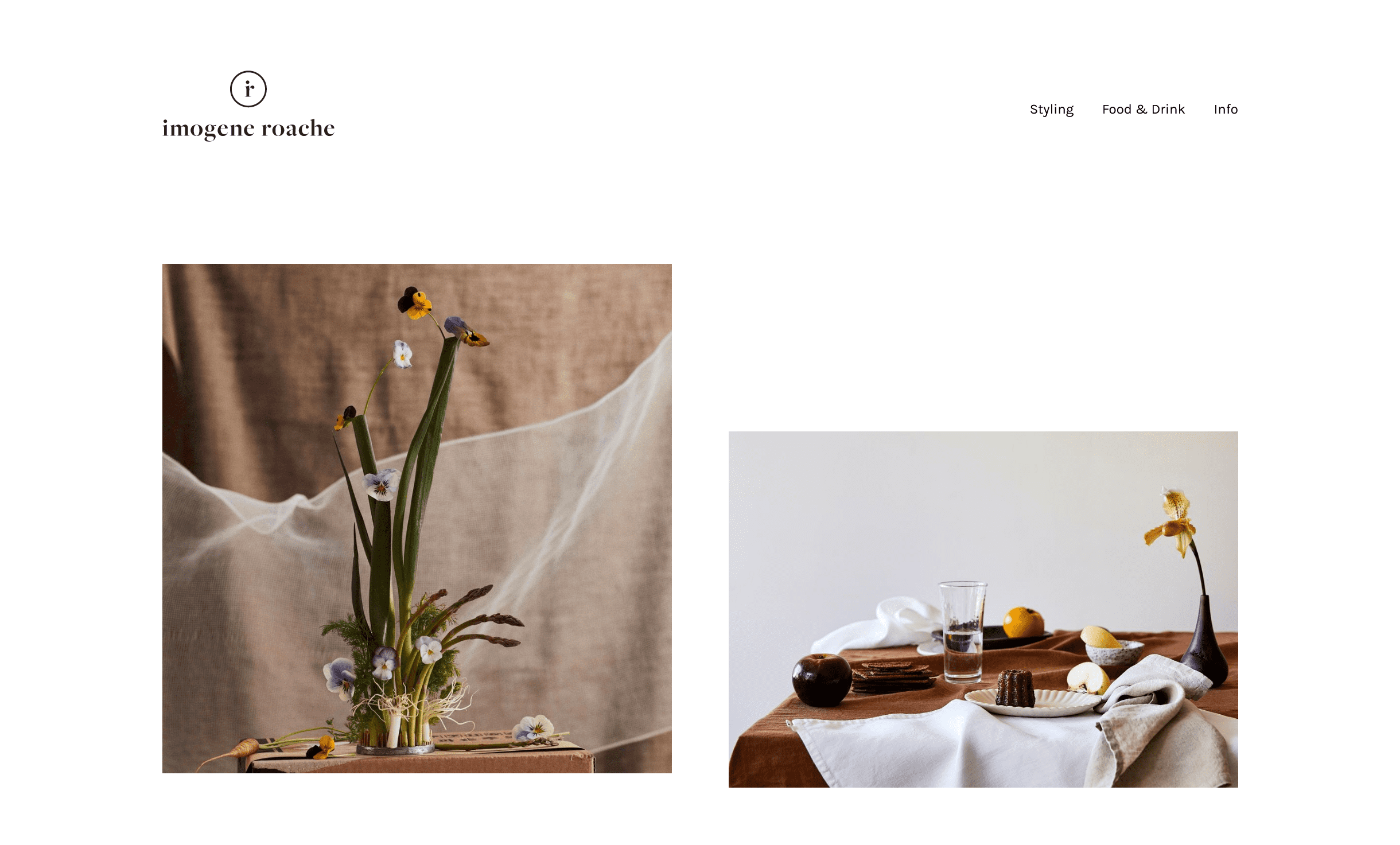 Sinking Wines
A small brochure site for Sinking Wines, a Japanese wine importer based in Sydney, NSW.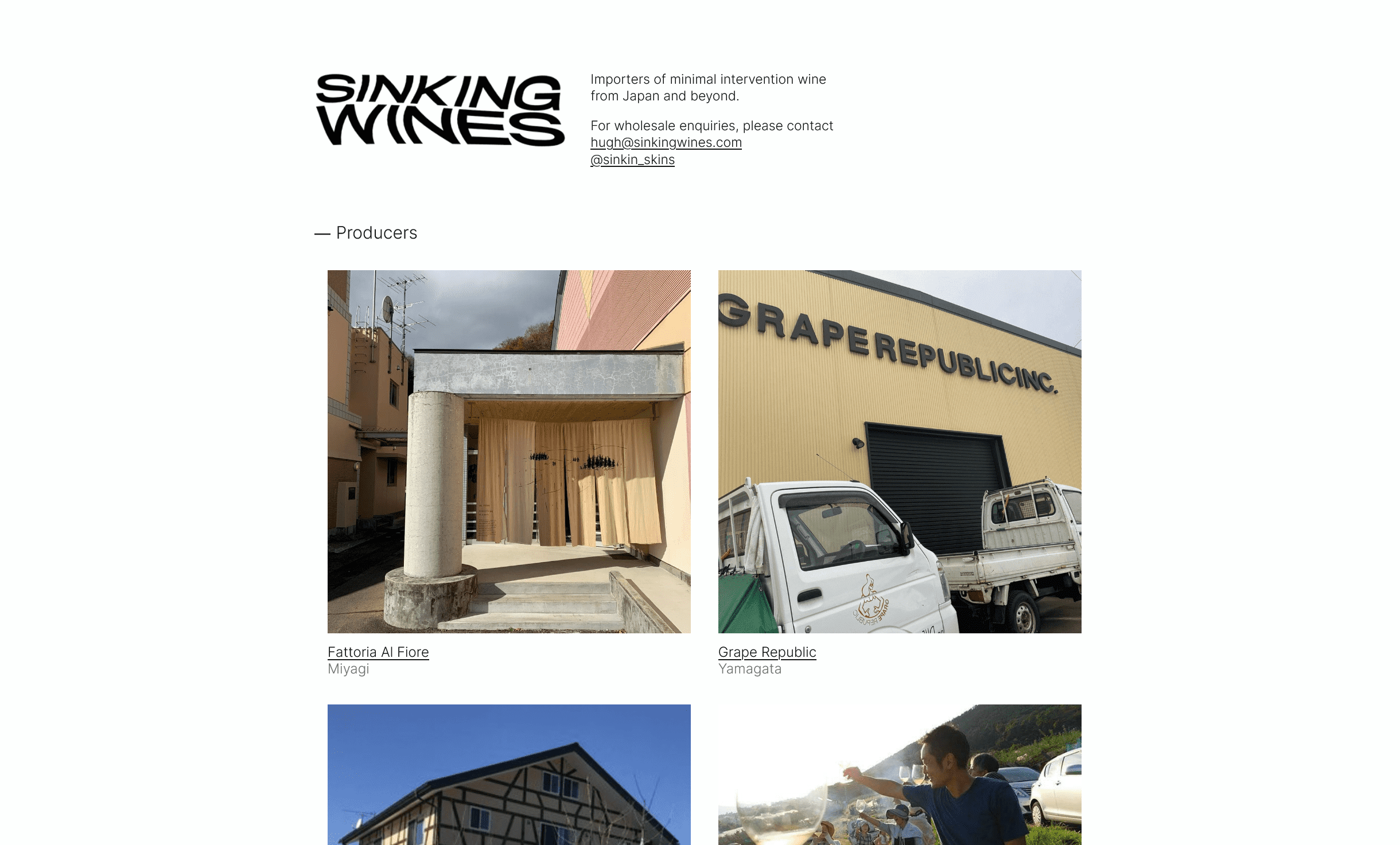 Currarong Art Trail
A monthly art trail down in the beautiful South Coast of NSW. Its' purpose is to let people know when the next trail is and show a map of where to see the artists. Kept it simple.